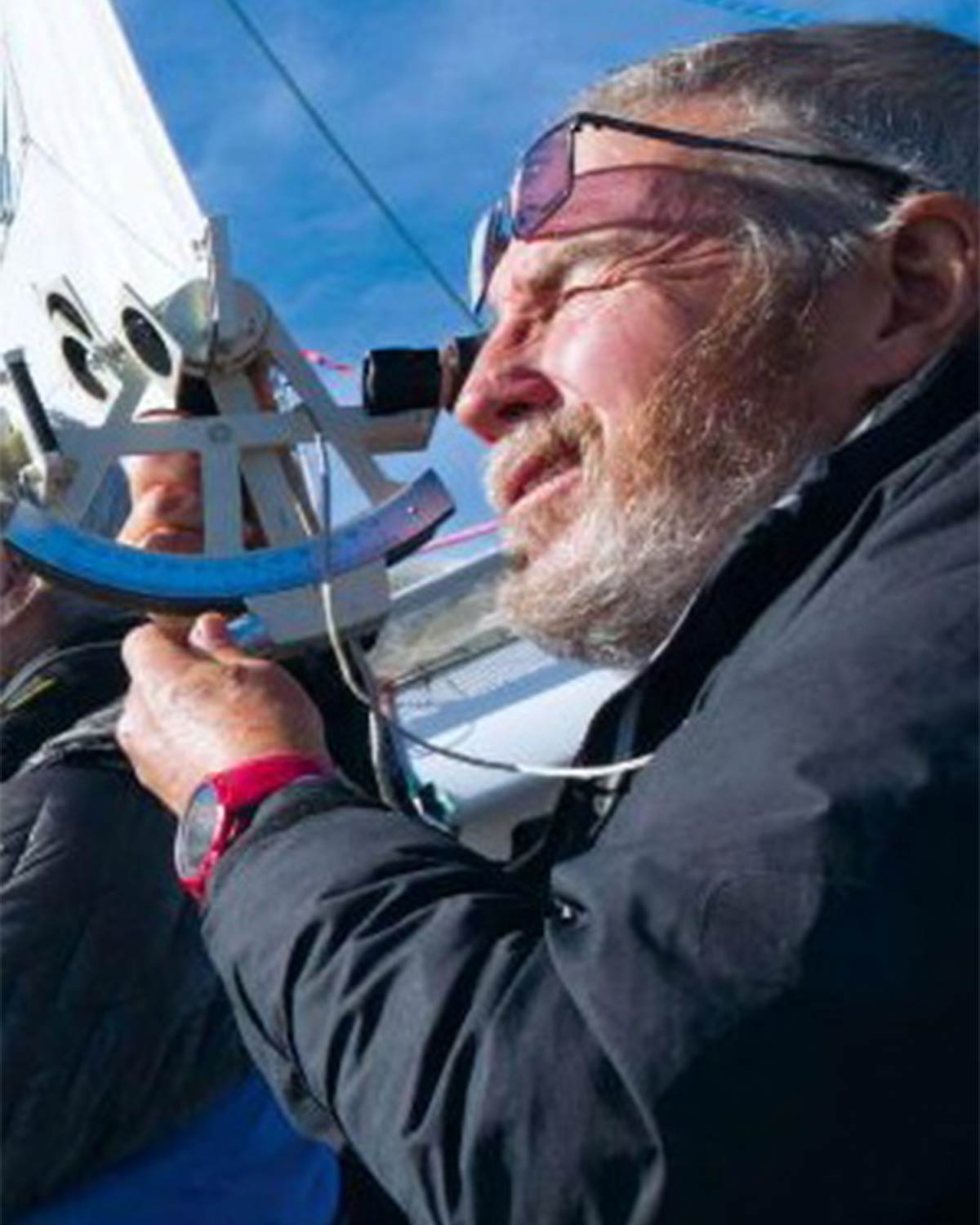 Skipper
Campbell Mackie
A boyhood library choice about the last days of the Windjammers and the grain races from South Australia to Europe sparked Campbell's lifelong fascination with all things maritime. Moving to Port Lincoln in 1962 provided the opportunity to learn to sail and own a boat. The rest is history…. In 1982 whilst working in Singapore Campbell bought an IOR ½ tonner called Temasek which he and his wife Lorna still sail today.
Life is often serendipitous, and so it was for Campbell, when the sale of his business coincided with the opportunity to join the 2015/16 Clipper Round the World Race. Ocean racing was new and fascinating for him, with so much to learn about the craft of seafaring. A second Clipper experience in the 2017/18 edition as 1st mate on Sanya, the winning boat, cemented his love of ocean sailing.
With 70,000 miles of ocean passages completed in 5 years and chance meeting with Don McIntyre, a new and unimagined prospect of the OGR 2023 emerged. The original Whitbread was the race of Campbell's generation, and whilst he was in London at the time, he was otherwise committed. So the opportunity to re-enact the achievements of this bygone era proved irresistible.
Looking back across the year's there is a constant theme and the OGR is a natural progression in this parallel career. Circumnavigating via Cape Horn using only celestial navigation is the next step in his voyage.
First Mate
Rinze Vallinga
Rinze started sailing at 6 years old when his parents bought a yacht: from then on practically all weekends and holidays were spent sailing. He expanded his knowledge on aerodynamics, meteorology and navigation during a BSc Aeronautical Operations and then started teaching sailing and discovered the excitement and joy of regattas. Rinze raised and chaired for multiple years the sailing school regatta jury. Whenever possible he likes to discover the features of new sailing areas: the Wadden Sea, North Sea, Brittany, Baltic Sea, the Mediterranean and the Atlantic. In Croatia he was flotilla leader multiple times and for almost 20 years now he has been sailing his own F18 high performance catamaran.
Professionally, Rinze leads a train management team taking care of safety, performance, maintenance and modifications of 150+ trains for the Dutch national railways. He sees and enjoys the cross- benefit of managing teams, sailing, teaching, aerodynamics, meteo, maintenance and navigation.
Learning about the OGR awoke a long-lasting dream to sail around the world that started when seeing pictures of the Whitbread at a young age. Stepping into the Spirit of Adelaide team last minute requires some hurried adaptations to daily life, which should come in handy for the race, and is for sure a very much desired and appreciated sequel of all past endeavours.
John Worby
John was introduced to sailing at a very early age by his father-and as a baby could often be found crawling around the bilges of assorted half-deckers in Chichester Harbour
In recent years he has cruised the East Coast and the North Sea
Doing 3 legs in the 2015/16 and 2017/18 editions of the Clipper Round The World Race opened up his horizons-so when the call came to join a team to enter the Ocean Globe Race there was only ever going to be one answer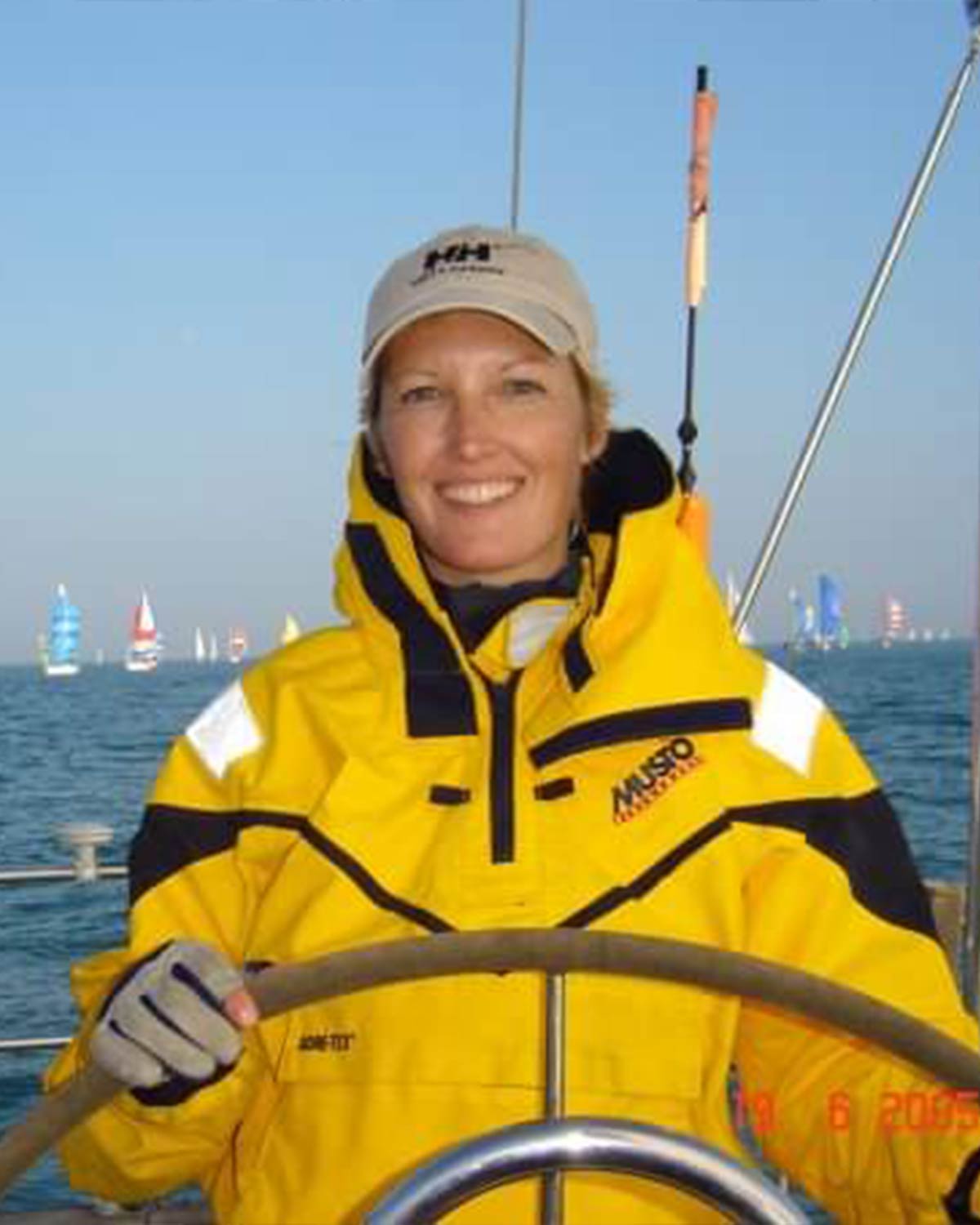 Lucy Frost
Lucy loves the sea; living near it, swimming in it, sailing on it or diving under it; there is nowhere else she'd rather be.
Lucy spent her childhood summers at Hayling Island Sailing Club learning how to sail and windsurf. In the '90s she put her corporate banking career on hold to start a family but it wasn't to be and life had other plans. Realising her dreams, with a little nudge from her sister, Lucy completed the RYA Yachtmaster course in the UK, Australia & New Zealand. Since completing the course in 2005, Lucy has both cruised and raced over lakes, rivers, seas and oceans in boats as small as Fireballs through to Clipper 70s. She has notched up over 25,000 nautical miles, made some lifelong friends along the way and has endured more hurricanes than she cares to remember!
Like most people, Lucy still had to fund her dreams so returned to the rat race in 2005 and developed a career, this time in engineering, where she has worked ever since.
But Lucy's heart will always be by the water.
With the many experiences and challenges Lucy has faced throughout both her personal and professional life, she feels this has all been leading up to the biggest test of her life, the Ocean Globe Race 2023; a challenge that both excites and enthralls her. She is most looking forward to navigating by the stars and leaving the mobile phone behind.
EDIT March 2022
Lucy has been invited to join previous Whitbread competitor S/V Maiden on a leg of their world tour. She'll be joining the permanent crew and guest skipper, Sharon Ferris-Choat in Palma to sail 5,600nm across the Atlantic to Miami. Maiden is now a Global Ambassador for the Empowerment of Girls through Education.
Katie Sarah
In 2010 Katie successfully summited Mt Everest becoming the first South Australian (and sixth Australian) woman to do so. By 2013 Katie had completed the 7 summits, successful climbs of each of the highest peaks on each continent. In January 2018 she completed the 7 volcanic summits with a summit of Mt Sidley, Antarctica. She is currently the only female in the world, of a group of approximately maybe a dozen people in total, to have summited both the 7 summits and 7 volcanic summits.
With the unexpected invitation to consider joining a crew for OGR 2023, the challenge was an exciting opportunity that could not be dismissed. Although Katie started 2021 with zero sailing knowledge or experience, that will be remedied in the coming two years. The education is starting with a steep learning curve this year, including lessons and experience on the water, and being a crew member for the Sydney to Hobart in December 2021. Combined with the more general skills and attributes gained over the years in the mountains the intention is to be a competent and useful crew member by September 2023!
Mehdi Cammoun
Mehdi has always spent his summers near the sea at his grandparents' house in Tunisia. There, he shared his time between dinghy sailing and cruising on his family's catamaran. After he finished at engineering school in Paris, he decided to go back to his childhood love : sailing! He decided to join a sailing school for a whole year of volunteering in 2021-2022 where he became a sailing and dinghy instructor. This is where he first heard about the OGR, while he joined a Swan 55 training for the OGR in Marseille. He decided to become a Yachtmaster Offshore in November 2022.
His love of celestial navigation, adventure, and of challenges are the reasons why joining the crew was not even a question when he received an invitation just after completing his first Transatlantic crossing.
Glenn Manchett
Glenn arrived late to sailing but had spent many years on the water under engine power as an endurance water skier in the UK and European championships. A chance foray into sailing, via a family gift to take part in one leg of the Clipper Round the World Yacht Race, led to the complete circumnavigation on the winning Sanya Serenity Coast team (2017-2018) under legendary skipper, Wendy Tuck. Alongside learning to sail, Glenn enjoyed accomplishing running repairs and sail changes under challenging conditions….. and becoming a competent galley chef for the team of 18.
Glenn is looking forward to having his mettle tested as a relative sailing 'rookie' on the team, to refitting and racing on a boat with such a heritage and to embracing the adventures that the Ocean Globe Race will surely bring.
UNDER 24 YEAR OLD ENTRY
India Syms
India has always been a keen sailor. Influenced by her father, she began dinghy sailing from a young age on the South Coast, progressing her skills throughout her upbringing to become a Dinghy Instructor aged 18.
An expedition with the Tall Ships Youth Trust, the UK's oldest and largest youth development sail training charity, truly ignited her love for Yacht sailing. After a week's training around the Solent with the Trust organised by her school, India went on to become a Watch Leader for the Trust and has since completed several voyages for them. Following seasons of dinghy instructing at Sandy Hill Camp (the Chesapeake Bay) and at Balmoral Water Sports Centre (Sydney Harbour) with evening racing from Middle Harbour Yacht Club, in 2019 she completed a Transatlantic which inspired her to pursue a career in the maritime industry. India is now nearing the end of a three year-long Cadetship to become a Deck Officer within the Royal Fleet Auxiliary.
India is our Under 24 year old entry. In order to fund the challenge, the crew of Outlaw must meet the cost from their own pockets which is a huge challenge for the younger generation so the OGR organisers have approved that India can be sponsored personally. As such, India is excited to embark on yet another life changing adventure putting her nautical knowledge and experience to the test and is happily sponsored by JS Group, Forelle Estates and Kortext and is also supported by the Royal Fleet Auxiliary.
India has now attained her Deck OOW Unlimited Certificate of Competency and works as a Deck Officer within the Royal Fleet Auxiliary.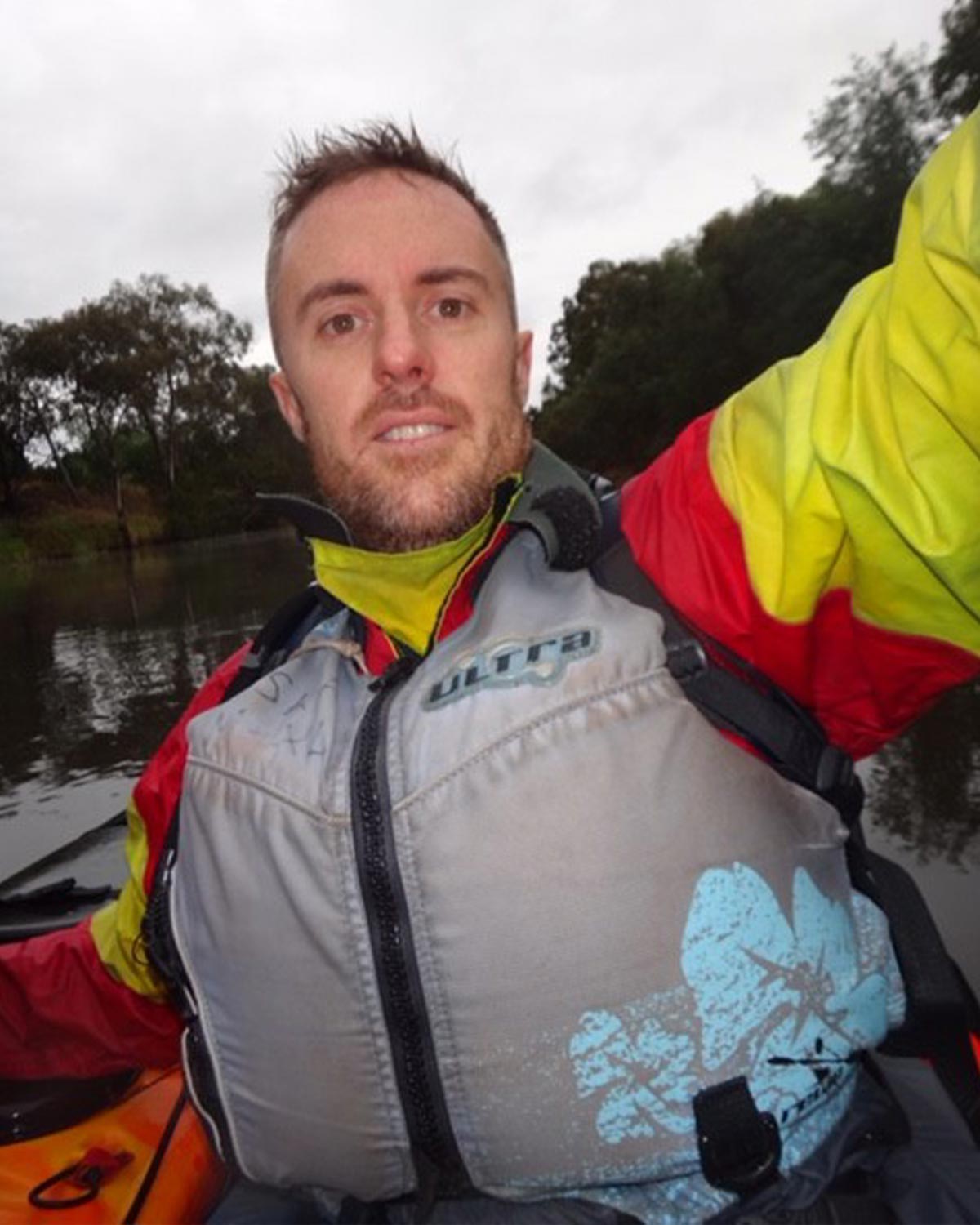 Matt Sinnett-Jones
Matt always tells his kids to follow their dreams and he thought it's about time to lead by example.
Having grown up in Zimbabwe, a land locked country in Southern Africa, Matt's first experience of sailing came at 14 years of age in a storm whilst crossing the English Channel on the infamous Jolie Brise (JB). After nearly losing a mate overboard and being wet, cold and miserable for 5 days, he was prepared to walk away from the smells and endeavours of sailing for good. If it wasn't for the persistence of the Skipper inviting him back in the summer with the promise of fair winds and adventure, whilst delivering "JB' to Ireland, Matt may have never discovered the joys of offshore sailing.
Over the next 14 years Matt crewed and was mate on "JB', sailed in various Tall Ship races, sailed the Australian leg of the Ocean Youth Club's circumnavigation of the world, completed as Bowman in the Sigma 33 Scottish and National Series, various offshore 2-handed races and competed in one offshore classic, the Fastnet in 2005. All this culminated in selection for the 2008 Global Challenge which was Matt's dream to sail around the world the "Wrong Way'. However, after failing to secure a title sponsor, the organising company Challenge Business went into administration in 2006, dashing Matt's dream of sailing around the world. Coincidently in the same week Matt, a chartered Naval Architect, got offered a job in Australia to build ships for the Royal Australian Navy, with no round the world event planned, he emigrated and left the UK with his family. Whilst in Australia a change in personal circumstances resulted in sailing taking a back seat to bringing up a young family, building Ships and recovering from a serious sporting injury which required learning how to walk and run again. However, the dream of sailing around the world continually festered in his mind. After reading about the OGR 2023 and an internet search of the participating yachts, Matt reached out to a hometown entrant led by Campbell Mackie and the opportunity has grown from there.
Even though Matt has sailing experience he still considerers himself inexperienced. Matt is looking forward to learning from all members of the "Outlaw" Team to learn to become a better sailor, racer, adventurer and Team member whilst experiencing the adventure of OGR 2023 and what nature has to offer in 5 of the 7 Seven Seas.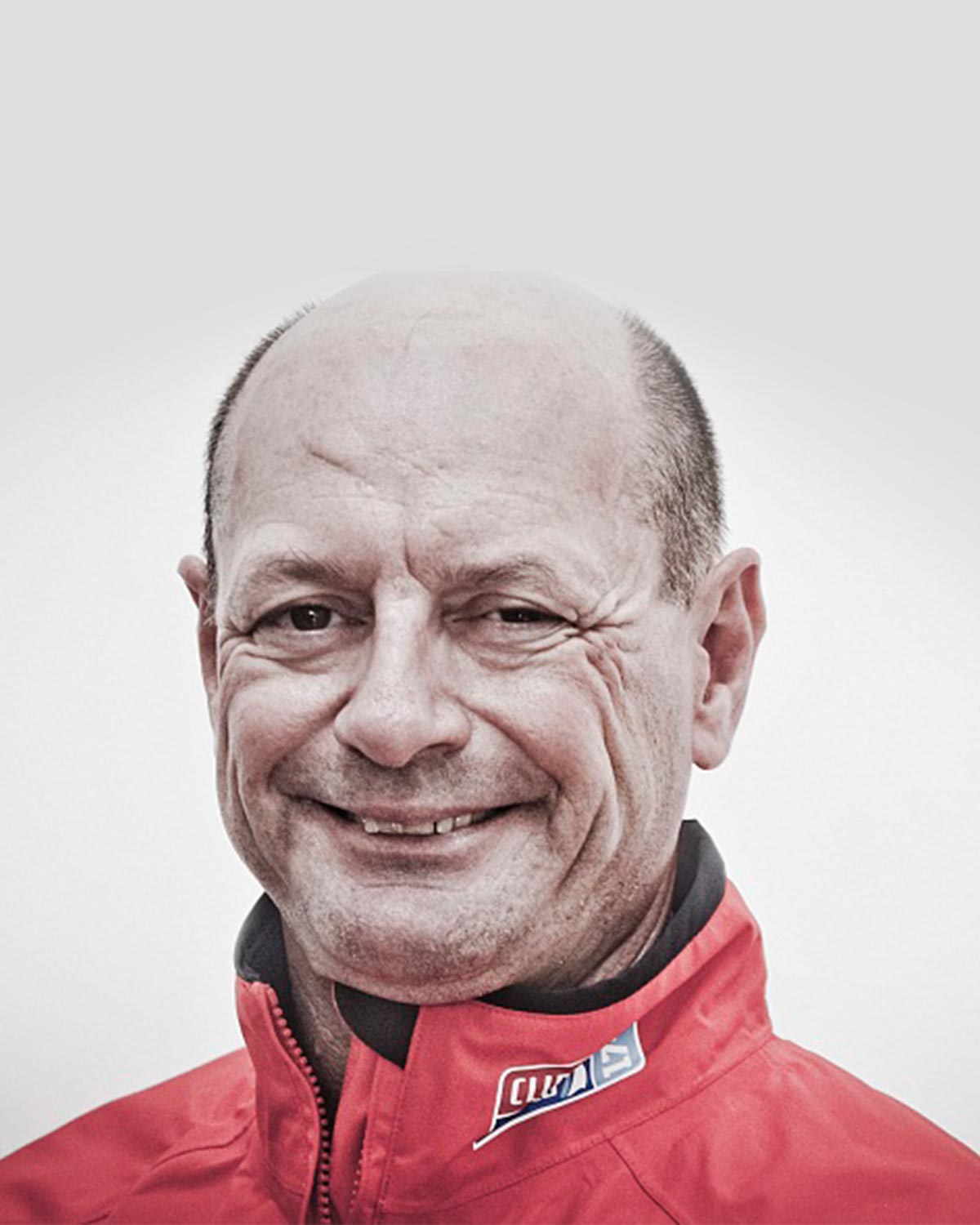 Leg 3
Benoit Ansart
Benoit has been sailing since an early age in Brittany, France on a family dinghy and at local sailing schools. He then learnt to sail small cruising boats in the English Channel where you often see tides of 30 to 40 feet and currents of 5 to 10 knots; navigation was not easy then, particularly with limited electronic equipment.
Benoit came into sailboat racing when in college and participated in various big boat races in France and Europe. He then bought a competitive quarter ton sailboat with his brother to campaign around Europe.
After moving to Connecticut, USA in 1993, Benoit sailed and raced in Long Island Sound skippering his own 30 feet racing boats or as crew on larger boats. He is also a long-time member of the frostbiting fleet at Riverside Yacht Club with an active fleet of more than eighty 10 foot dinghies racing all winter.
Benoit's first transatlantic voyage was for a delivery of Mari-Cha IV, a 140-foot modern schooner and then transatlantic record holder in less than 7 days. That was a fast ride through the "pound"… He then joined the Clipper Round the World fleet and was on the winning boat in the 2017-18 race on board Sanya Serenity Coast. During the Clipper race, Benoit held positions of lead Helmsman, Sailing Master and Watch leader and as such was key to the performance in the race.
Participating in the Ocean Globe Race is a new challenge for Benoit as he will be sailing around Cape Horn, the Holy Grail of offshore sailing.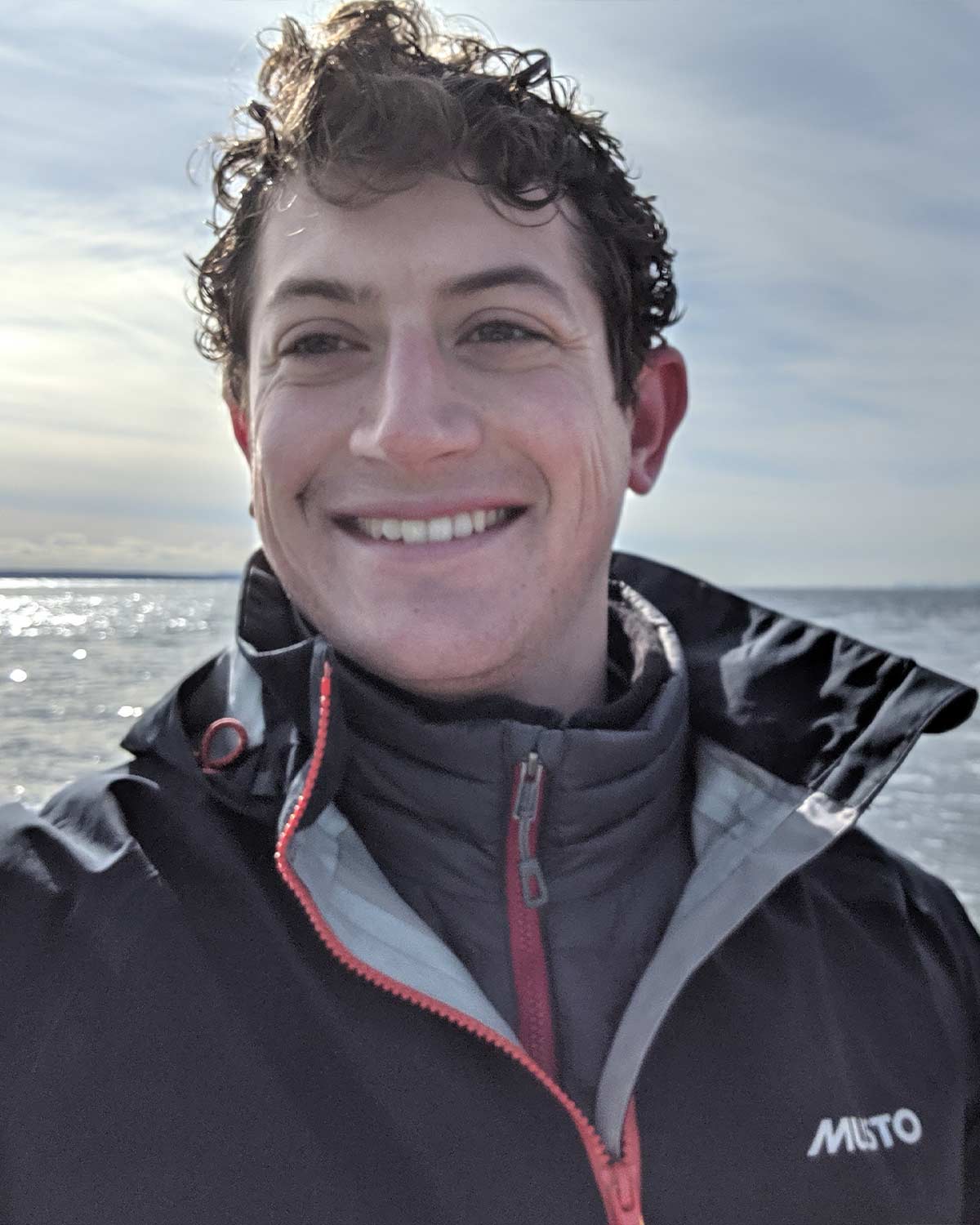 Leg 4
Victor Ansart
One of Victor's first memories was sailing on his dad's bright red 470 when he was less than five years old. His love of sailing only grew from there as he sailed in Optimists and Lasers as a young child. From there he improved his skills by racing on his Varsity Team in High School and continued to sail in college at Tufts University where he also obtained a degree in Electrical Engineering.
At the same time as Victor was sailing in dinghies, his father purchased an Olson 30 and that is where Victor's passion of big boat racing took hold! On the Olson 30, Victor and his father, Benoit, started by sailing in local beer-can and weekend races. From there Victor progressed to sailing longer races, and when he was 14, he was the youngest ever to participate alongside his father in the Double Handed Division of the Stratford Shoal Race. It was a particularly windy race and it ignited Victor's love of sailing big boats in breezy conditions (as compared to dinghies where he was quickly overpowered in any breeze conditions!).
Later on Victor's father was participating in the Clipper Round the World Race, and Victor went to visit him during his first stopover in Punta Del Este, Uruguay. After seeing the Clipper 70's and hearing the stories from the other crew, Victor was hooked and he quickly flew to the UK to complete the required training and then flew out to Australia to join the race himself! After a hot leg from Australia to China and a very breezy and wintery North Pacific crossing Victor was so enamored by the ocean that he signed up for one more leg across the Atlantic and helped bring Sanya Serenity Coast to victory in the '17 and '18 race!
Since then Victor has been longing to get back out to racing in the ocean and after hearing that several crew-mates from Sanya were involved in the OGR, Victor wanted to hop on and join them for a leg!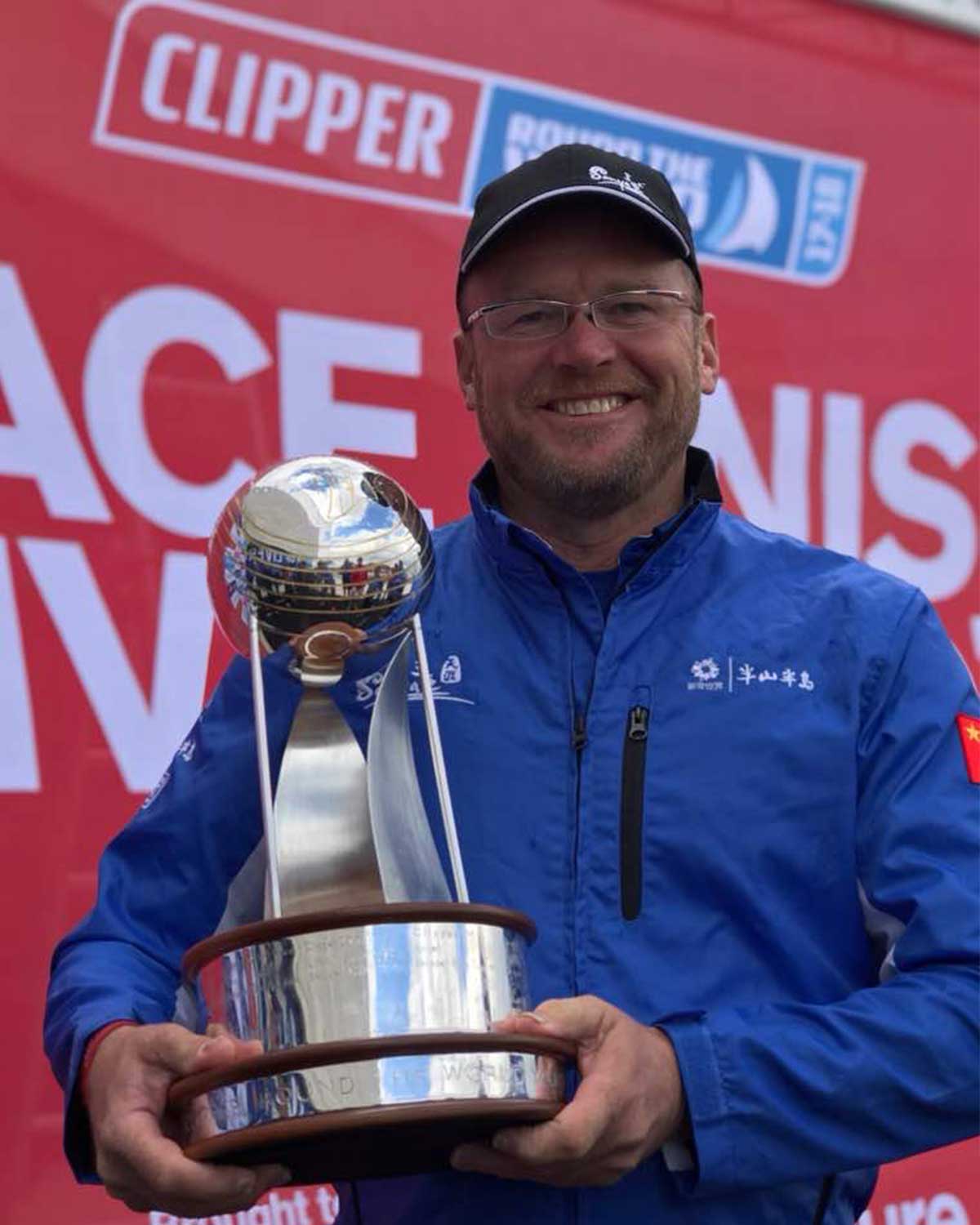 Leg 2
David Sturge
David started sailing keelboats in his late 20's having flirted with dinghies and windsurfing as a teenager. He slowly worked up to sailing in the grand prix end of the fleet in his adopted Melbourne. This gave an opportunity to progress to ocean racing. He has now done 7 Sydney-Hobarts and three Melbourne-Hobarts including a race win from Melbourne. David crewed with Campbell, Mike, Benoit and Glenn in winning the 17-18 Clipper race, crossing the Southern Indian Ocean and a wintery North Pacific. There they saw hurricanes and two story waves. All part of David's 30,000 offshore miles that are good prep for the Ocean Globe Race on Outlaw.
David works as a doctor in Melbourne, which will bring additional handy first aid skills to the boat. A team early in his career had three Davids aboard so he is better known as "Doc" in the local sailing circles.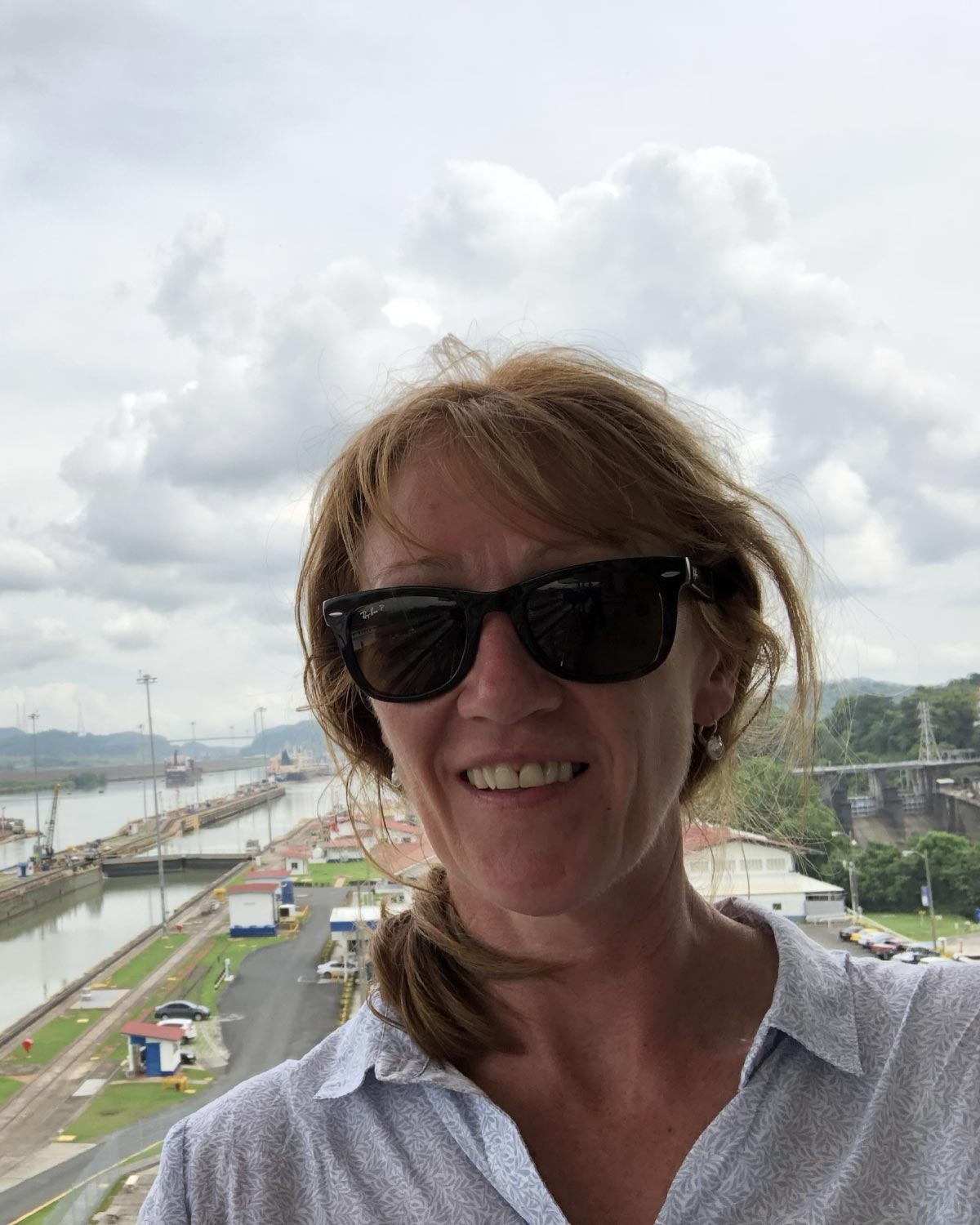 Team Manager
Marie Manchett
Loving so many things about sailing …. from a secure land-base, Marie's first experience of the boat racing world was as a member of the Sanya Serenity Supporters' Team for Clipper RTW 2017-18. The camaraderie and excitement of following the boats on a RTW race was a fantastic experience and she is glad to have the opportunity to do so again with Spirit of Adelaide and OGR 2023. Being Race Team Manager offers the chance to get as close to the team, boat, and the race as possible…. without the need to actually get on the water.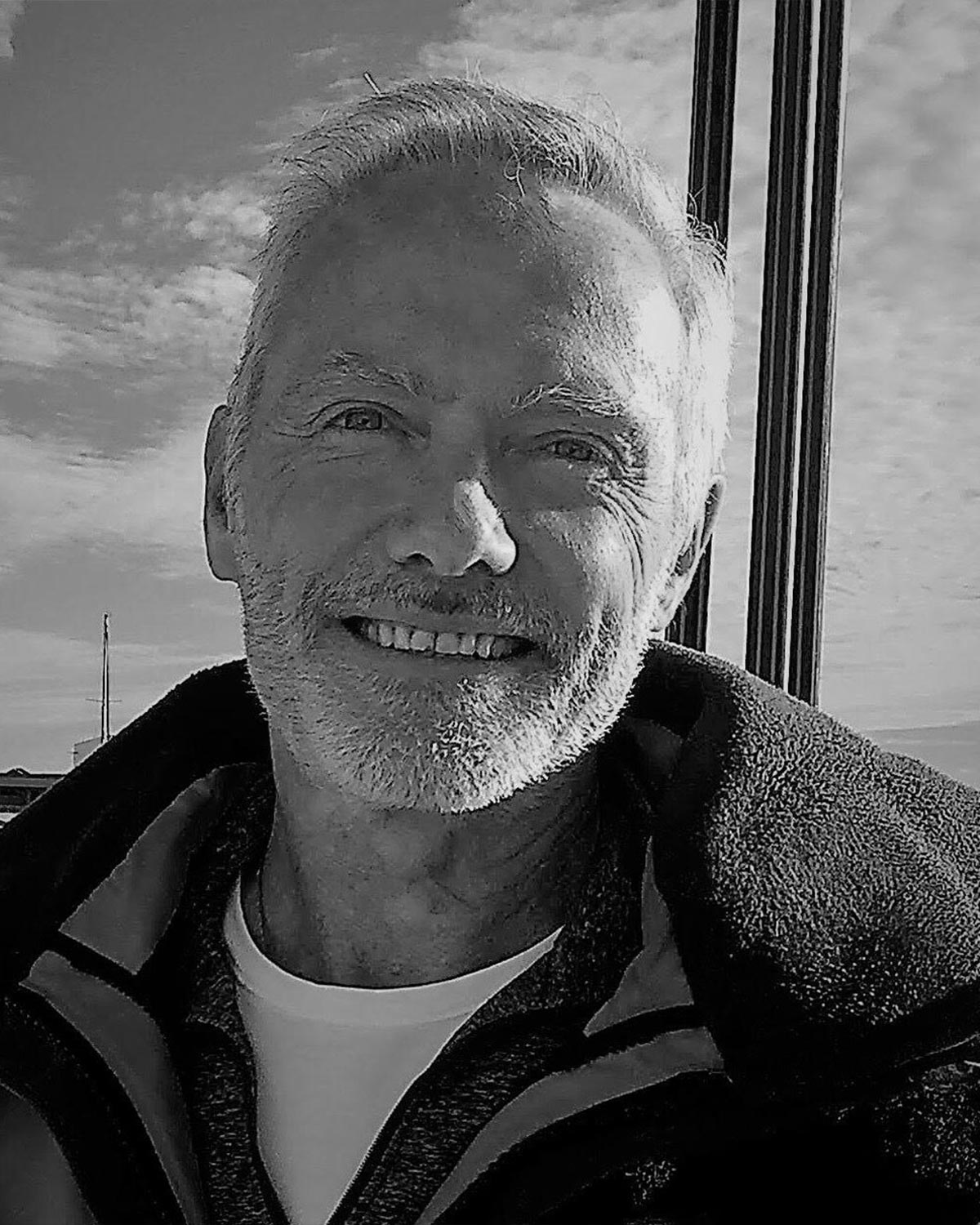 Shore Manager
Michael Davey
Michael has always been drawn to the sea. Years as a child spent in and on the waters of the southwest pacific proceeded to years in and on the seas off southern Australia. A career in emergency and retrieval medicine kept him occupied for a time and building a life and home for two was an essential and beautiful part of his life.
Mike then made a conscious decision to return to the sea, "Time to race, to win, taste adventure and, perhaps, gain a better understanding of the world and my place in it." He signed up to take part in the Golden Globe Race 2022 sailing solo around the world, but fate put his yacht on the rocks in a 40kt gale storm. He had just completed a non-stop circumnavigation of the North Island of New Zealand as a qualifying voyage for the singlehanded round the world race but was put upon the rocks within the Abel Tasman National Park. Fortunately, Michael jumped to safety and was rescued by Nelson Marlborough Rescue Helicopter and Coastguard Nelson but unfortunately his 11m yacht was destroyed as hopes of possible salvage were quickly dispelled by the pounding of high seas over the next 48 hours shattered her to pieces.
Spirit of Adelaide now have the benefit of Michaels experience preparing and refitting a yacht for a full circumnavigation with the added bonus in his medical experience, as a retired Doctor. He is a very welcome addition to our growing team.